Janell D. Townsend, Ph.D
professor of marketing and international business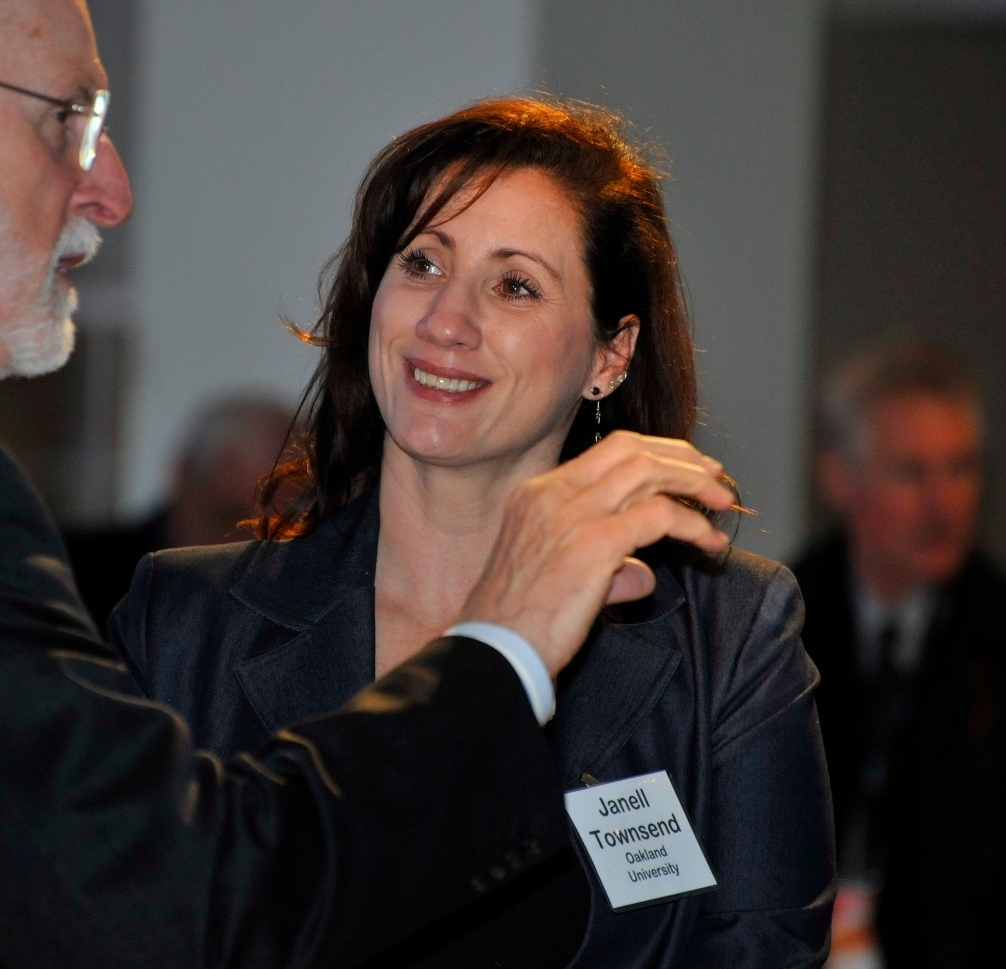 global product and brand management
about
Janell D. Townsend is a Professor of Marketing and International Business at Oakland University. Dr. Townsend also teaches in the Masters of Science in Engineering Management program at TU-Wien, and a PhD seminar in Innovation Management at the University of Zurich. She has been a Visiting Professor at Michigan State University, and the prestigious Hedi Fritz-Niggli Visiting Professor of Business at the University of Zurich. She earned her Ph.D. from Michigan State University in Marketing and International Business...
Courses
The following courses are taught by Janell Townsend. For more details of what each course is comprised of, follow the link below...
MKT 450 - International marketing
MKT 680 - Product and Brand management
MGT 681 - special topics in international business
MGT 536 - policy, strategy, and goals
MGT 526 - international business
Characteristics of Project Based Alliances: evidence from the automotive industry. International Journal of Automotive Technology Management
Townsend, J. D., Balestra, S. , Schulze, A. (2017). 17(1), 8-
Aesthetic responses to prototypicality and uniqueness of product design. Marketing Letters
Stanton II, S. , Townsend, J. , Kang, W. 27(2), 235-246
Building Market-based Assets in a Globally Competitive Market: A Longitudinal Study of the U.S. Automotive Market.
Townsend, J. Cavusgil, S. Calantone, R. (pp. 3-38). Advances In International Marketing.
A Review of - Understanding Global Cultures: Metaphorical Journeys through 23 Nations by Martin J. Gannon, 2nd Edition.
Townsend, J. (2002). (pp. 685). Thunderbird International Business Review.
To view more publications made by Janell Townsend, click here -->
20th Anniversary Celebration of the MSC in Engineering Management at TUWien
Society of Automotive Analysts Outlook 2014
Will people buy the new Apple watch?
2017 OU Collegiate DECA International Competition Team
location
348 Elliot Hall, Rochester, MI 48309
P: 248-370-2544